Cash of up to $19,999 for Cars and Trucks in Any Condition on the Spot – in Sydney, AU
Trying to sell an old car can be an incredibly stressful and time-consuming process. From haggling for an acceptable price to dealing with difficult people and no-shows, the whole process is often something we want to avoid.
Fortunately, there's a more convenient way to sell your car, and that's through a Cash For Car Service. This simple, easy-to-use service can be just the right fit when trying to get rid of your old car. Here at Best Cash 4 Cars Sydney, we've made the car-selling process easy for you. We'll give you a good price for your car and tow it away for free, all in a completely stress-free experience.
Best Cash For Cars & Car Removal In Sydney, NSW. The quickest way to get cash for unwanted cars and vehicles in Sydney.
Best Cash 4 Cars is a business operating in Sydney that specialises in recycling old and unwanted motor vehicles. We offer cash for cars, and trucks and a free car removal service.
We understand that it can be difficult to get rid of a car that is not in good condition. Whether it has been damaged in an accident or is simply no longer running well, many people find themselves holding on to old cars because they are unsure of what to do with them.
However, here at Best Cash 4 Cars, we are happy to take your car off your hands no matter its condition. This includes old, accident-damaged, written-off, scrap cars, and simply running vehicles that you no longer require.
We believe that every car has value, no matter its condition, and we'll work quickly and efficiently to remove it from your property. We'll tow it away for free and even give you cash for it.
So if you're struggling to get rid of an old car, don't hesitate to give us a call. We're always happy to help.
Best Cash for Cars Sydney is here
Cash For Unwanted Cars in Sydney
It really is that simple. Our goal is to make the car-selling process as easy and stress-free as possible for our customers. We offer a fair and competitive price for your car, and we'll even come to you to pick it up.
With us, you'll receive a complete seamless car-selling experience from start to finish.
3 Easy Steps to Sell Your Used Car or Any Vehicle
At Best Cash 4 Cars, we understand that the car-selling process can be difficult. With our customers in mind, we've designed our service to be simple and easy to use in 3 simple steps:
Step 1. Call Us to Get A Free Valuation Quote
We are available in Sydney and surrounding areas to get free valuation quotes for your old car.
Step 2. We Come To You
If you like our price offer then one of our truck drivers will dispatched to your given address ASAP.
Step 3. Get Paid & Car Removed
Our truck driver will pick up the car and pay you for your car on the spot – in Cash. Easy!
CASH FOR CARS SYDNEY, AU get top offers here
Best Cash 4 Cars prides itself on offering the best value for money. We provide competitive quotes that are transparent and easy to understand.
Unlike some of our competitors who may string you along with attractive balloon quotes that just don't deliver, we'll never go back on our word and offer genuine value.
We pay up to $19,999 cash for unwanted cars, vans, utes, 4WDs and trucks.
At Best Cash 4 Cars, we understand that your time is valuable. That's why we offer a convenient, hassle-free process for selling your car.
We come to you, so you don't have to waste time going to a dealership or junkyard. We also provide free towing, so you don't have to worry about getting your car to us. We can provide same-day service across the Sydney metropolitan area and have a professional team of industry-trained individuals that will pick up your car within 2 hours anywhere in Sydney, with Cash available immediately upon arrival.
We know that when it comes to selling your car, convenience is key. That's why we're the leading Cash For Car company in the region. Contact us today and let us show you how easy selling your car can be.
When you need to get rid of an unwanted car, you want to work with a company you can trust.
You want a company that will be fair in their assessment of your car and give you a good price for it. You also want a company that will make the process easy for you, with clear instructions and a quick turnaround.
Whilst there are some companies out there that promise big but deliver little, here at Best Cash 4 Cars we take great pride in the quality of service that we offer to our customers.
We've been in the industry for more than 10 years, during which time we've sold thousands of cars, and have countless satisfied customers. We offer competitive prices, and an easy process to follow, and have built up a trusted reputation as the #1 Car Removals Company in Sydney.
If you've ever tried to sell an old car, you know that it can be a stressful and time-consuming process. Dealing with interested buyers, negotiating prices, and managing paperwork can all be frustrating and overwhelming.
Here at Best Cash 4 Cars, we've made it our mission to provide a simple and convenient solution for getting rid of unwanted vehicles. We have a team of experienced professionals who will handle all the paperwork and logistics involved in selling your car. We'll come to your location, tow your vehicle away at no cost, and give you top cash in hand.
Contact us today, and let us take the burden of selling your car off your shoulders. You won't regret it.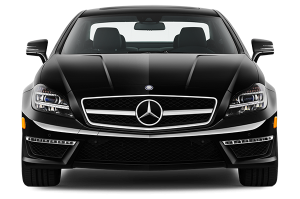 How Much Is Your Car Worth?
Know how much you could get for your old/unwanted car right now. Call us now and get paid within 2 hours.